Raro Video and Kino Lorber Release
Bernardo Bertolucci's influential masterpiece
The Conformist starring Jean-Louis Trintignant
in New HD Restoration on Blu-ray and DVD

New restoration in collaboration with the Cineteca di Bologna, supervised by Vittorio Storaro and Bernardo Bertolucci, will become available on Blu-ray and DVD

November 25th

packed with special features including a documentary and a fully illustrated booklet on the making of the film
Raro Video and Kino Lorber are proud to announce the Blu-ray and DVD release of Bernardo Bertolucci's highly-acclaimed, influential classic The Conformist, in a splendid new HD restoration from the Cineteca di Bologna, and supervised by cinematographer Vittorio Storaro and director Bernardo Bertolucci.

This new restoration of The Conformist was re-released theatrically by Kino Lorber, opening at New York's Film Forum, with continuing dates at other theaters across the U.S. The Blu-ray and DVD will become available on

November 25th

, with a SRP of $29.95 for the Blu-ray, and $19.95 for the DVD. The disc comes packed with special features that will provide audiences with new insight into this landmark film, includingIn the Shade of the Conformist, a 57-minute visual essay on the film by Adriano Apra, the original 1970 theatrical trailer, the 2014 US theatrical re-release trailer, and a fully-illustrated booklet filled with essays on the film and the artists involved in its creation, as well as a biography and filmography listing for Bertolucci.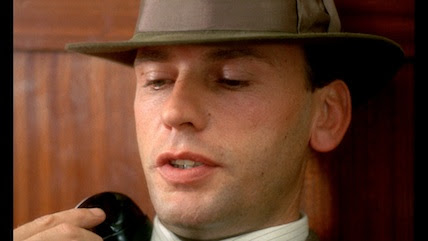 Since its release in 1970, The Conformisthas been hailed as an internationally important film and a triumph of film style. It was the breakthrough film for Bernardo Bertolucci, launching his decades-long career as one of the leading filmmakers in world cinema. Bertolucci's screenplay (adapted from the Alberto Moravia novel) was nominated for an Academy Award®, and the film also helped to launch the career of renowned cinematographer Vittorio Storaro, who would go on to collaborate with Bertolucci on such classics as Last Tango in Paris, 1900, and The Last Emperor, as well Francis Ford Coppola's Apocalypse Now and Warren Beatty's Reds. The sumptuous art direction by Ferdinando Scarfiotti (Death in Venice, American Gigolo) creates a vivid depiction of the Italian Fascist period filled with Art Deco design and architecture. The film's atmosphere is further complemented by the beautiful score by acclaimed composer Georges Delerue (Hiroshima Mon Amour, Day for Night).

The story follows a secret police agent, Marcelo Clerici (Jean-Louis Trintignant) who is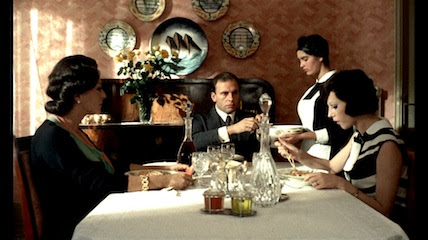 dispatched to assassinate his old professor, Quadri (Enzo Tarascio). Clerici uses his honeymoon with his new wife Giulia (Stefania Sandrelli) as the perfect cover under which to carry out his assignment. While on his mission, however, he becomes obsessed with the professor's wife Anna (Dominique Sanda), and slowly he begins to question everything he thought he believed about fascism.

The Conformist continues to be an influence to filmmakers the world over, and Raro Video's Blu-ray and DVD release will give new audiences a chance to discover this classic film for the first time, in a dazzling new restoration that does justice to Bertolucci's distinctive and incomparable visual style. It will also be a welcome addition to the home video collections of long-time fans of the film, who can now watch it in this new HD restoration that looks better than ever before, along with a wealth of supplemental materials that provide new insight and information into this influential masterpiece.

The Conformist - Trailer
THE CONFORMIST
Director: Bernardo Bertolucci
Screenplay by Bernardo Bertolucci, from the novel by Alberto Moravia
Photography: Vittorio Storaro
Art Direction: Ferdinando Scarfiotti
Music: Georges Delerue
Cast: Jean-Louis Trintignant, Stefania Sandrelli, Dominique Sanda, Gastone Moschin, Pierre Clementi, Enzo Tarascio, José Quaglio

Blu-ray and DVD Street Date:

November 25, 2014
Technical Specs:
1970 / Italy-France-Germany / 112 min. / 1.66:1 /
Original Italian and English with English subtitles / PCM Stereo

Special Features:
In the Shade of the Conformist (57 mins, 5 sec.)
Original 1970 US Theatrical Trailer
2014 US Theatrical Re-release Trailer
New and Improved English subtitles
New HD Transfer from original 35mm negative print
Fully illustrated booklet