"Will strike psychotronic film fans as quite fresh and funny" - Variety

Horizon Movies is pleased to announce the DVD release of the cult festival hit BLOOD CAR, a black comedy -- directed by Alex Orr and starring Mike Brune, Katie Rowlett and Anna Chlumsky -- set in a not-too-distant future in which the exorbitant cost of fuel drives one enterprising man to create a car engine that can run on human blood. Combining elements of social satire and horror, Sight and Sound called BLOOD CAR "A mordant, raunchy and at times gory trip into the dark heart of the American Dream".
BLOOD CAR is set to street on DVD March 3, with a SRP of $19.95. The disc comes packed with bonus features including two shorts from the Fake Wood Wallpaper film collective, "The Adventure" (2008, 21 min.) and "The $100 Short Short" (2006, 10 min.) as well as the theatrical trailer.

Alex Orr's satirical black comedy and cult festival favorite is set to be released on DVD March 3rd with bonus features including two short films from the Fake Wood Wallpaper film collective

The film was a hit at numerous festivals around the world, winning the New Visions Award at Cinequest, Best Feature Film at the Backseat Film Festival, Best Narrative Feature Film at the Atlanta Underground Film Festival, Best Narrative Feature Film at the Chicago Underground Film Festival, and Best Feature Film at First Glance Philadelphia. It was also an Official Selection of the Edinburgh Film Festival, among many others.

Upon its completion, BLOOD CAR was given a quick and limited DVD release in the U.S., even as it continued to win acclaim on the international festival circuit. Largely overlooked in the States, it was embraced by UK critics as "a slacker take on Roger Corman movies like The Little Shop Of Horrors or Death Race 2000" (Empire). Now, seven years later, Horizon Movies and Kino Lorber re-introduce BLOOD CAR to the American viewer in a special new edition, so that this loony yet scathing satire of a gas-guzzling nation on the verge of social collapse can finally gain the domestic notoriety it deserves.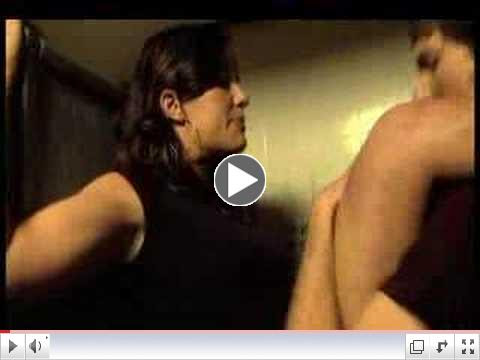 BLOOD CAR TRAILER

Synopsis: In the all-too-foreseeable future, gas prices approach $40 a gallon, causing some Americans to abandon their vehicles and others to seek alternate sources of fuel. When a mild-mannered schoolteacher (Mike Brune) invents an experimental engine that thrives on blood, he attracts the attention of two women who vie for his affection: Denise (Katie Rowlett), the proprietress of a butcher stand, and Lorraine (My Girl's Anna Chlumsky) who runs a rival veggie stand in a grim urban landscape. But Archie's need for speed soon surpasses his body's ability to regenerate fluids, so he takes desperate measures to satisfy the Blood Car's thirst.
Veering between wicked social satire and outbursts of hardcore gore, BLOOD CAR lives up to its reputation as an "audacious, utterly bonkers and downright sick claret-drenched black comedy" (Time Out London).
BLOOD CAR
Director: Alex Orr
Genre: Dark Comedy
DVD Street Date: March 3, 2015
US / 2007 / Color / 76min / 1.78:1 / 2.0 Stereo


SPECIAL FEATURES:
- Theatrical Trailer
- Two shorts from the Fake Wood Wallpaper film collective:
- "The Adventure" (2008, 21 min.)
- "The $100 Short Short" (2006, 10 min.)