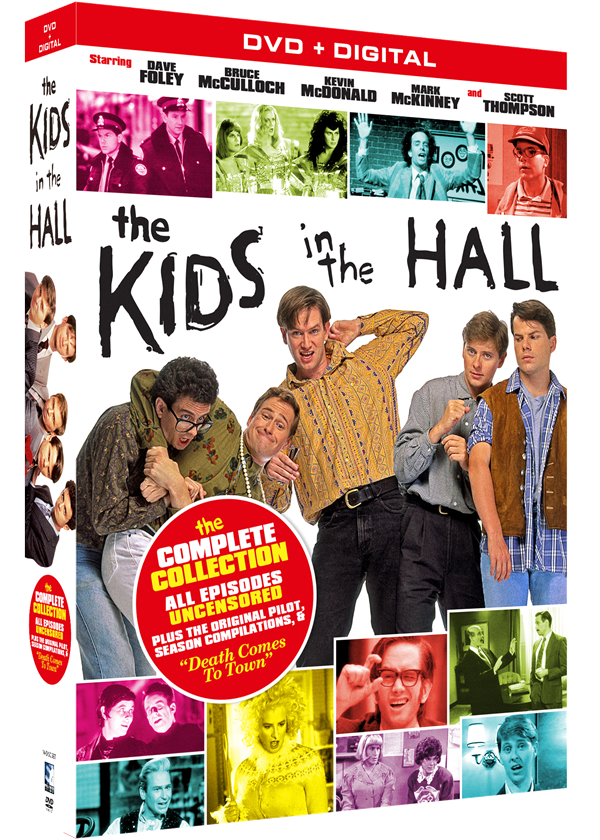 The Kids In The Hall - The Complete Collection
The groundbreaking five-man sketch comedy troupe delivers hilarious, edgy, timeless, REAL takes on who we are and what we think when we're not trying to be polite. No subject is too sacred; no corner of the human experience is too strange or too scary to hide from the harsh but blisteringly funny comments KITH have to make on them.
Packed with over 800 sketches across the series' five season run, this Complete Collection boasts beloved characters from the Chicken Lady and Cabbage Head to Crushing Your Head and Buddy Cole. Hilarious and completely irreverent!
Enjoy now the ultimate fan experience packed with all 5 seasons - nearly 800 sketches including the original, rare pilot - the 8-episode reunion series DEATH COMES TO TOWN and a countless bonus features included commentary, biographies, live performances AND MORE!
BENJI (1974)
The movie that catapulted Benji into international stardom. A unique motion picture all told from the heart and soul of a dog.
Benji is the gripping story of a vagabond dog struggling to communicate something he's seen to humans. Humans who need to know but cannot grasp the concept that a dog could possibly help. A story of frustration and persistence, of love and suspense. And the first time ever that a dog has actually acted on the screen. Expressed emotion. And done it so very well that we, the audience, completely understand everything Benji is thinking and doing, every turn and twist, without a word of dialog being spoken.
- All New 35mm Film Restoration and Transfer
- Specially produced BONUS FEATURES will include commentary by creator Joe Camp and son Brandon Camp
- FIRST TIME AVAILABLE IN HD & ORIGINAL WIDESCREEN ASPECT RATIO!
Golden Globe Winner and Oscar®-nominee for Best Original Song – "Benji's Theme (I Feel Love)"